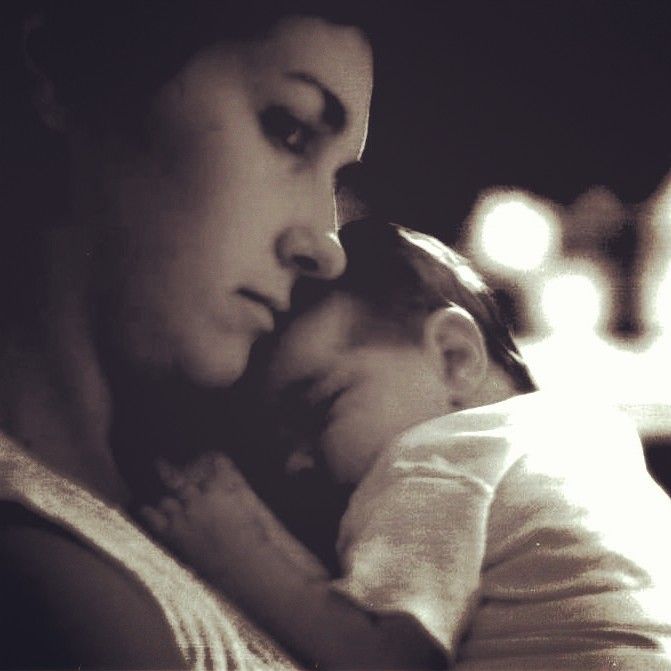 This picture is so special to me. I keep it in my jewelry box and look at it every day. I love how young and beautiful my mother is, even without her makeup, and how comfortable I look cuddled up to her sleeping.
It's so strange living thousands of miles away from my mom and only seeing her twice a year. When I think of her, I picture her in her mid thirties with her dark hair cut in a short pixie style, peering through her glasses that sit on the tip of her nose, rocking in an E-Z boy recliner while grading her student's papers.
I remember being little and watching Mom put on her makeup. I remember when she would curl my long blonde hair and "feather" my short bangs. I loved when she let me wear her jewelry My favorite picture of me as a child is from first grade picture day. Mom let me wear her heart and rose necklace for the day, a big deal to a six year old.
No other woman will ever be as special to me as my mama.
I love you, Mommy.
xoxoxoxoxo