Sometimes I think to myself, "Does anyone really read my blog?" -I mean, other than my Mom and friends- Turns out....people DO read my blog! I love to see where my readers come from and what crazy Google phrase brought them here. While checking the stats of my blog the other day, I discovered something crazy...
I discovered this: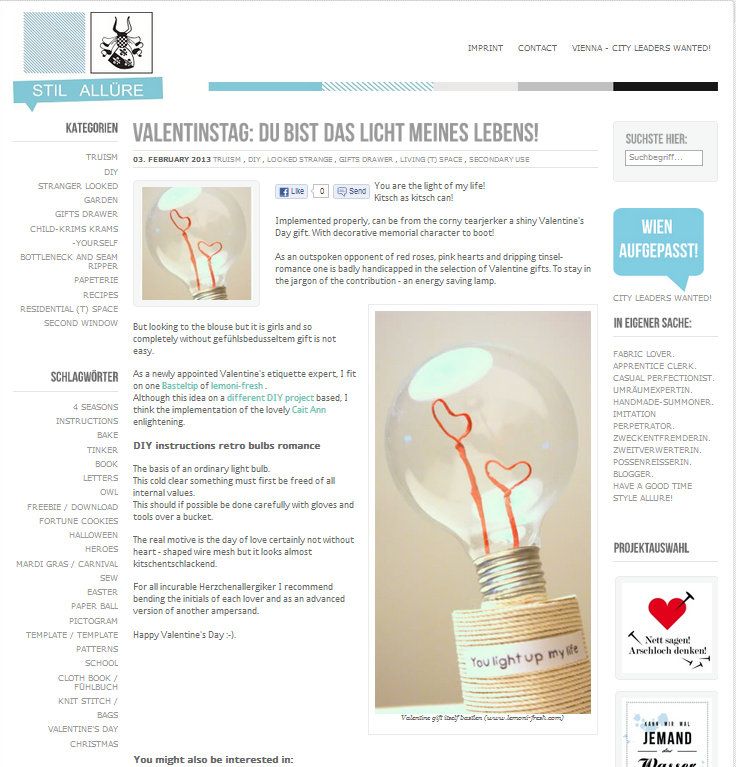 I was featured on a really cool German site called
Stil Alluere
! (Translates to Style Allure...I think..) When I clicked the link to see where a large number of hits were coming from, I felt like a little girl on Christmas morning again. Santa brought me one amazing gift.
The craft they talked about is
this one
that I made way back in 2011. Still probably one of my favorite Valentine's Day gifts I ever made-I even forced my sis-in-law to make one for her hubby. :)
So thank you, Stil Alluere, you made my day/week/month/year!