So yesterday our heater died. Completely. Thankfully it wasn't -34C outside (that's -29.2F for my American amigos). So after calling the landlord, waiting around all day and making chocolate chip cookies so the heat from the oven would keep us warm (any excuse is a good excuse, right? right??), our heater lives again! -oh, and when the worker came, Monkey was totally offering him cookies & milk AND a spot on the couch to watch Caillou together...sadly thankfully the guy didn't understand Monkey's preschooler gibberish.-
While playing with my kiddos and waiting "patiently" for the heat to come on again, I got a peak of myself in lil' girl's mirror. Oh. my. I got a little embarrassed I allowed myself to even be seen by a stranger in my gitup. Everything. Literally everything I was wearing, except for my super comfy leggings, was ginormous-ly huge. Then I thought about it...I dress the same way everyday...even when I go to the store! (But who dresses up to go to Wal-Mart anyway?)
So to document/laugh about it I have created the "How to dress like a Mom" dress code. Mamas, this is to be followed daily for ultimate comfort. Also, after boogers, dried on food, spit up and strange orange crusties have been smeared all over your body and face, you will be fully accessorized.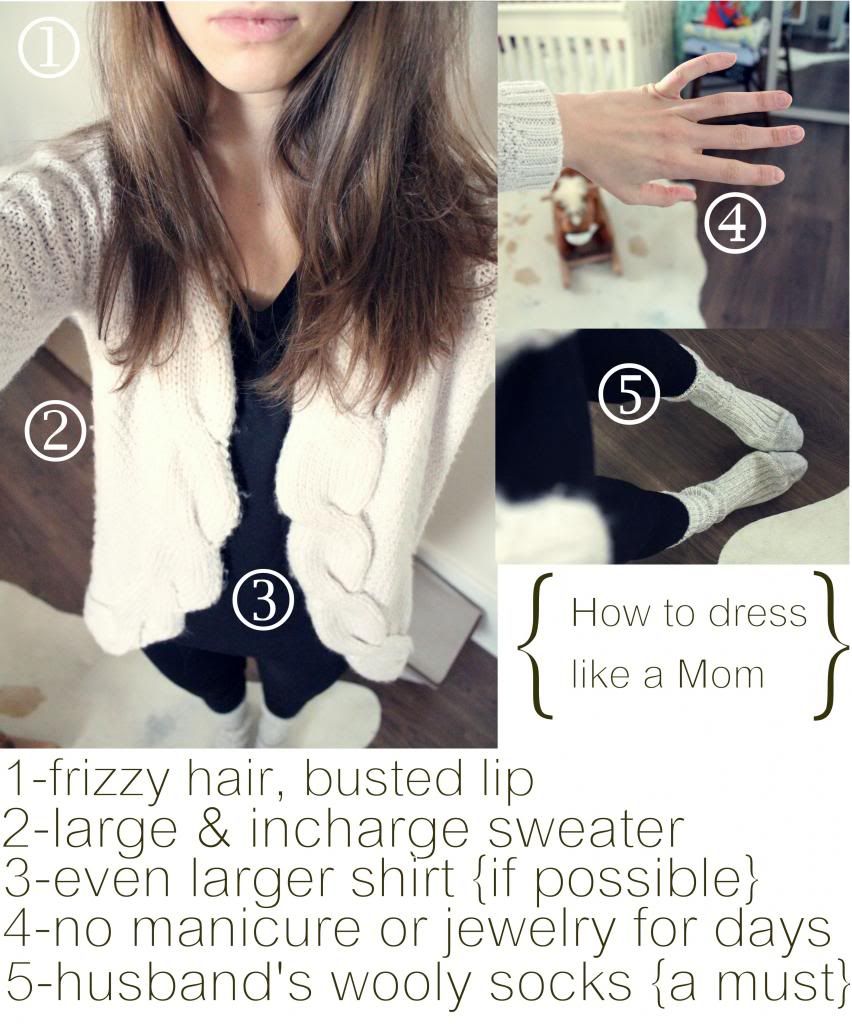 *the busted lip is from going to kiss lil' girl's head at the exact moment she decided to throw herself backwards.
Now I know you didn't come here to read all that. You came here for pictures of the baby. Don't worry, my feelings aren't hurt...that's why I creep on you. ;)
Here she is... Monsieur Bébé!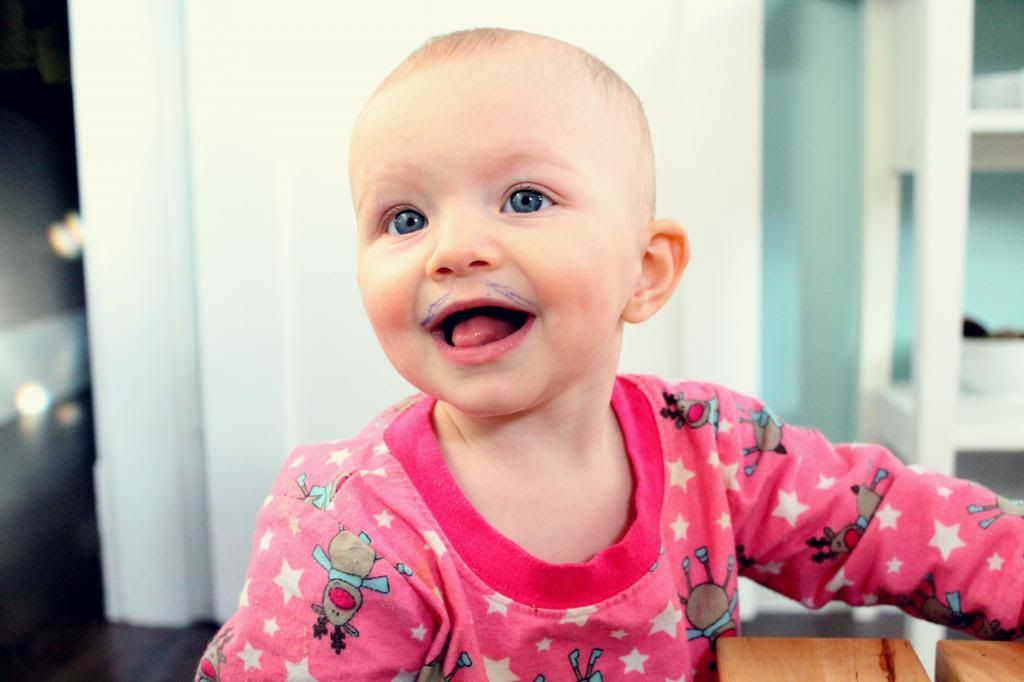 When we were sick, Monkey thought it would be fun to draw mustaches on him and lil' girl. He ended up with chest hair and tattoos as well...such a silly guy.
And for a belated Music Monday...